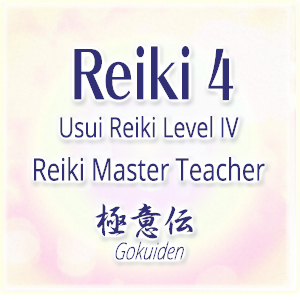 <Online class>
– Integrated attunement
– Learn and practice how to give attunements
– Self-attunement method
– Attuning objects
– Key points to teach for each level
– Customized Teacher's kit
– Reiki 4 Master Teacher Certificate Your customized Teacher's kit (downloadable file set) includes the Certificate templates for each level with your name as Reiki Master Teacher, lineage chart with your name on, hand position chart, Reiki 2 symbols sheet & Master symbol sheet, and the full text in pdf for all levels of Reiki so you can jump start offering Reiki classes.
After the class, you are encouraged to practice the attunement process by attuning yourself and the objects you love and use daily such as your musical instruments and cookware (it's effective to harmonize profoundly).
It's most important to live as your true self and naturally glow and spread the pure Reikiful vibration wherever you are. Enjoy your soul's purification and growth as you go on living with Reiki.
If you didn't take Reiki 3 at Shinka Reiki
If you have taken the class equivalent to Shinka Reiki's Reiki 3 elsewhere, for example if you have received the Master Symbol in an Advanced Reiki Training class, you may take the [Brushup Lesson & Refresher Attunement] to cover the difference and be fully prepared before proceeding to the Reiki 4 Master Teacher class smoothly.
Book Your Private Class>>
3.5hrs/US$630